Message Replied To ==========

YA Tittle has died

Only sharing because it's game week and I know y'all love old school football. He came to campus often.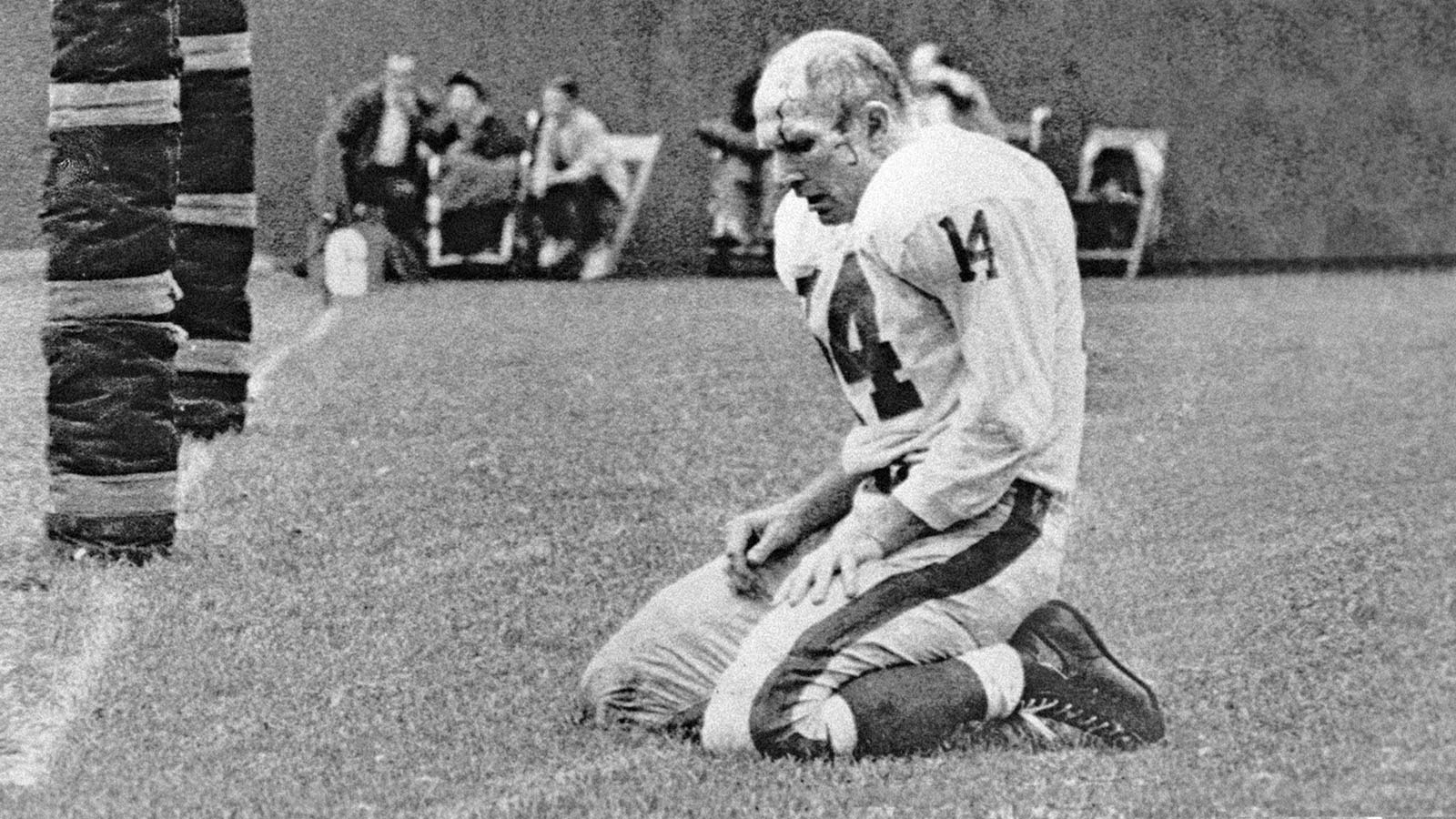 ==============================



...I was always Y.A. Tittle when we squared off as kids.

A little more about this photo which is prominently displayed in The Pro Football Hall of Fame in Canton, Ohio
The Giants were an aging team that looked nothing like the Eastern Division defending champions when they regrouped for the 1964 season. The opening game turned into a 38-7 beating at the hands of the Eagles in Philadelphia, and then it was on to Pittsburgh to face the Steelers.
The Giants were leading, 14-0, by the second quarter when Tittle, deep in Giants territory, dropped back to pass. From the right side — Tittle's throwing side — John Baker, a 6-foot-7, 280-pound defensive end, saw an opening and smashed into Tittle, 6 feet and 190 pounds or so, as he was about to pass. The ball floated loose and into the arms of the Steelers tackle Chuck Hinton, who easily ran it back for a touchdown.
As the Steelers celebrated in the end zone, Tittle knelt there, dazed and injured, as Morris Berman captured the moment.
The Post-Gazette did not run the photo the next day; editors there did not think it was anything special. But Mr. Berman entered it for prize consideration, and it won the National Headliner award for best sports photograph of 1964. It now hangs in the Pro Football Hall of Fame in Canton, Ohio.
"Baker had crushed the cartilage in my ribs and brutally gashed my forehead," Tittle recalled in his memoir, "Nothing Comes Easy" (2009), written with Kristine Setting Clark.